Gooseberry Fool ice cream
We may never find out why the British named this famous line of desserts "Fool", but making one is certainly no fool's errand. With autumn now standing by the door, we will defiantly lay our hands on some fresh gooseberries, think lovingly about the summer and produce a delicious, classic Gooseberry Fool ice cream!
Some readers may remember that I have already written once about gooseberrry yoghurt ice cream but that time, the berries were totally out of season and I had to make do with some ready-made jam. If fruits or berries are out of season or just too difficult to obtain fresh, I normally have no qualms about using jams instead. But this time, I was lucky enough to get hold of some fresh, ripe gooseberries.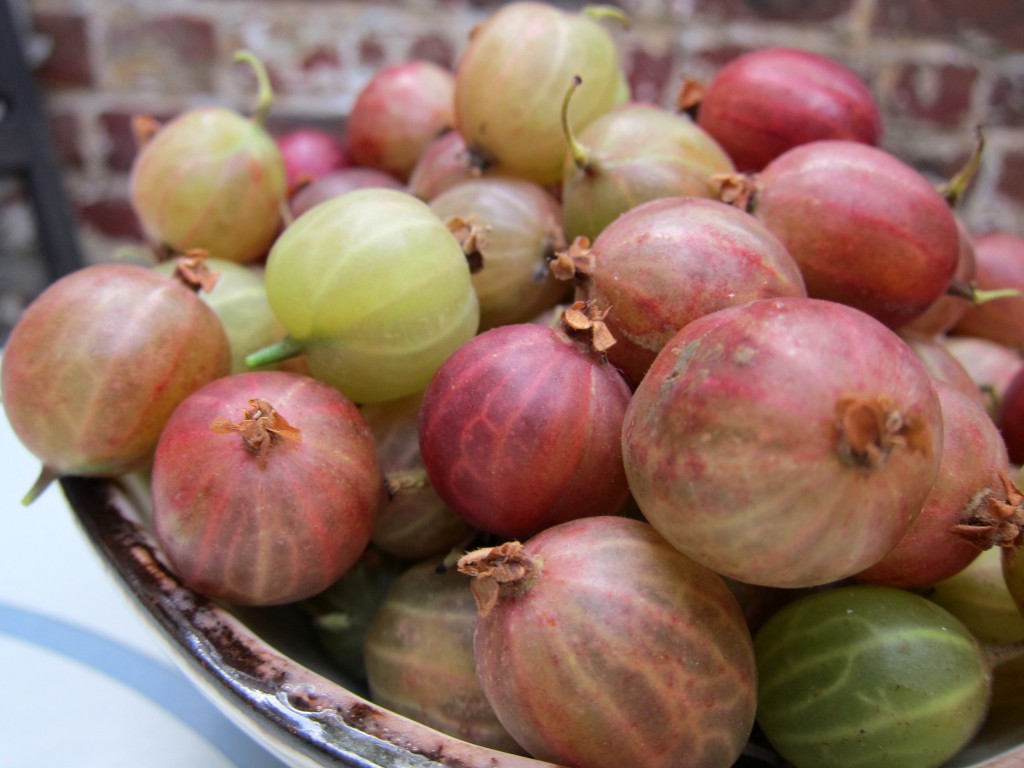 Gooseberry Fool is a classic, british dessert, possibly with origins dating back even to Medieval times (and in those older times spelled "Foole"). According to the Oxford English Dictionary, this edible type of Fool is "a dish composed of fruit stewed, crushed, and mixed with milk, cream, or custard". As you can see, these ingredients is basically a standard list of things used to make ice cream, so turning our fool into ice cream should be easy enough!
Fruit fools come in many varieties, but the classic ones tend to favour sweet-sour fruits like gooseberries, rhubarb or currants (all able to survive the rather Northern climate of the British Isles).
But why "Fool"? It certainly does not mean that the dish is idiotic. Some believe that the name comes from the French verb "fouler" [to press [like, grapes]/to crush/to mash] but while this remains a popular explanation, others remain sceptic. The only sure thing is this – it remains a very nice, summerlike dessert!
Preparing a fool ice cream
I have already mentioned that gooseberry fool is one of the most classic types of fruit fool, so here we go!
Start by preparing a fruit purée by combining cleaned gooseberries cut in halves, a little water and some sugar in a saucepan.
Bring to the heat and cook the gooseberries until they are soft – this should typically take about ten minutes or so.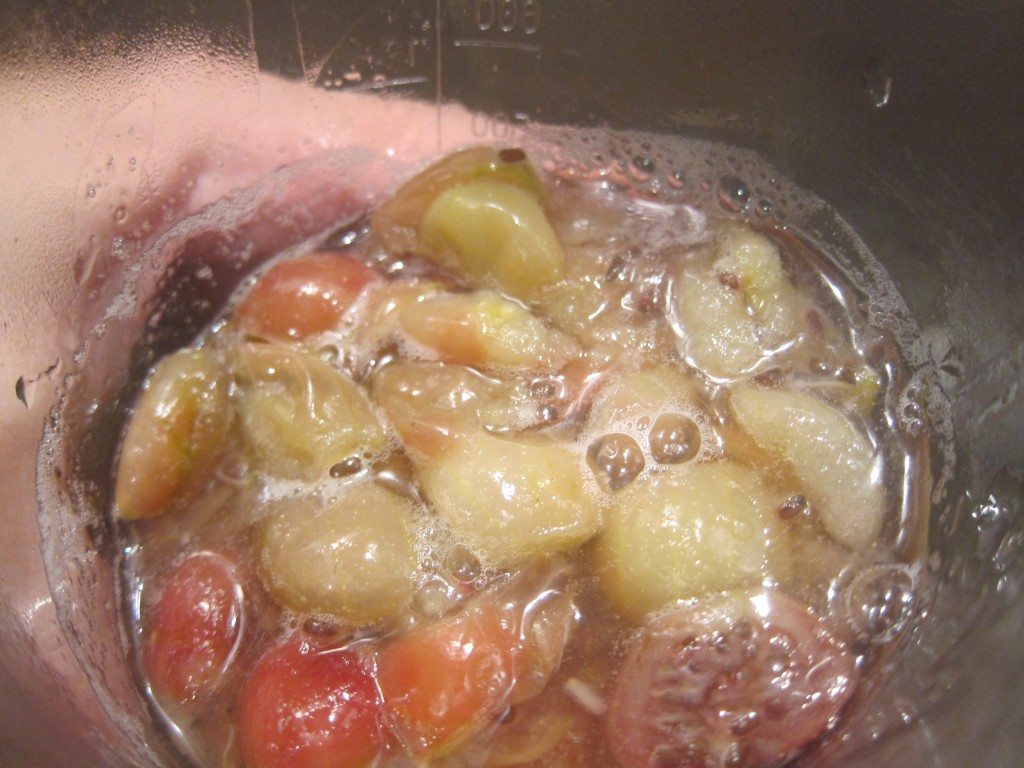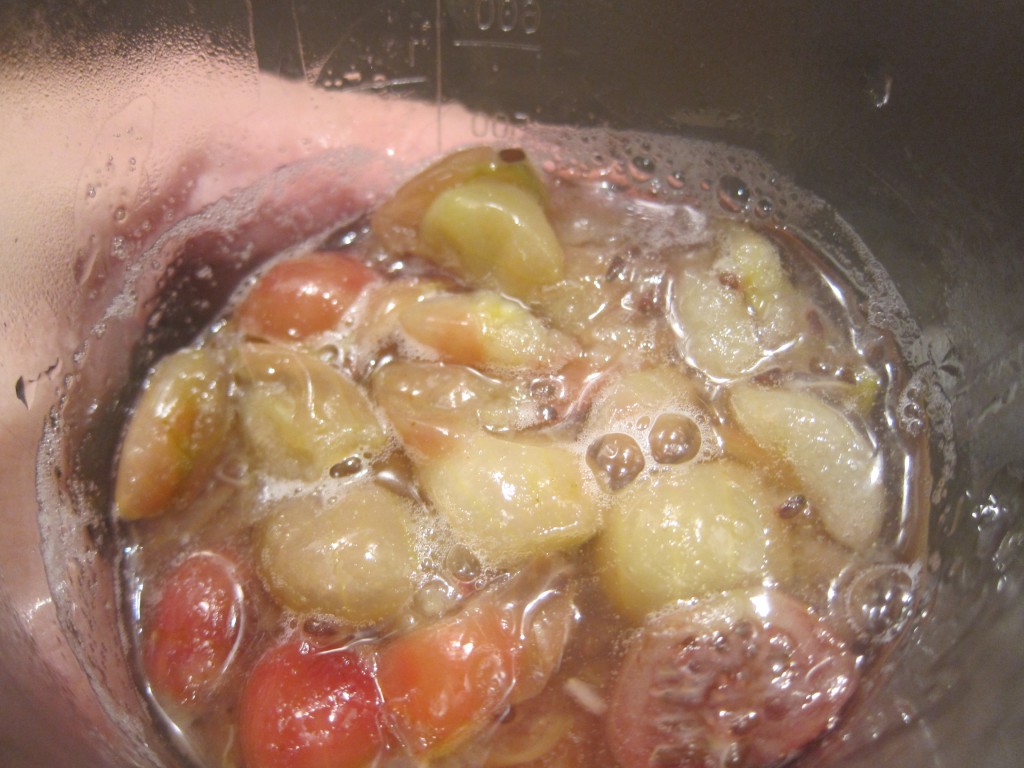 Let the fruit stew cool down, then purée the gooseberries with a handheld mixer or some other useful tool you may prefer.
Add the milk and the cream, as well as some lemon juice (to counter a too sweet end-result).
The base is now basically ready. As you may have noted, however, my recipe is made up of equal parts of milk and cream. Since the fruit compote will add even more (non-fat) liquid, this combination will likely end up frozen rather hard if kept in the freezer for any length of time. This is certainly no problem if you intend to enjoy the Fool ice cream right after the churning, still pleasantly soft.
But optionally, if you would like to ensure that the ice cream remains reasonably scoopable even after some hours in the freezer, I would recommend that you – for example – either use a higher proportion of cream or add something else that stabilises the ice cream somewhat. Below, I will add some gelatin which IMHO works very well and also preserves the freshness brought to the ice cream by the uncooked dairy (those who dislike gelatin could try other similar means, such as agar agar or pectin) .
At least in Europe, gelatin often comes in sheets, rather than as powder. Soak a couple of those in cold water for at least ten minutes or so.
In order to preserve the overall freshness of the ice cream (here, mainly brought by the uncooked dairy), the trick is to avoid heating the whole base when dissolving the gelatin:
Put about 100 ml (1/2 cup) or so of the ice cream base in a saucepan and bring to an almost-boil. Add the water-soaked, still dripping wet sheets of gelatin and let these dissolve: it will only take a few moments.
Once the gelatin has dissolved completely, whisk the gelatin-infused ice cream base into the rest of the base. Then, churn the ice cream in your ice cream machine according to instructions.
If you have no ice cream machine, follow these general directions for advise on how to still-freeze the ice cream using only your freezer.
 No fool's errand!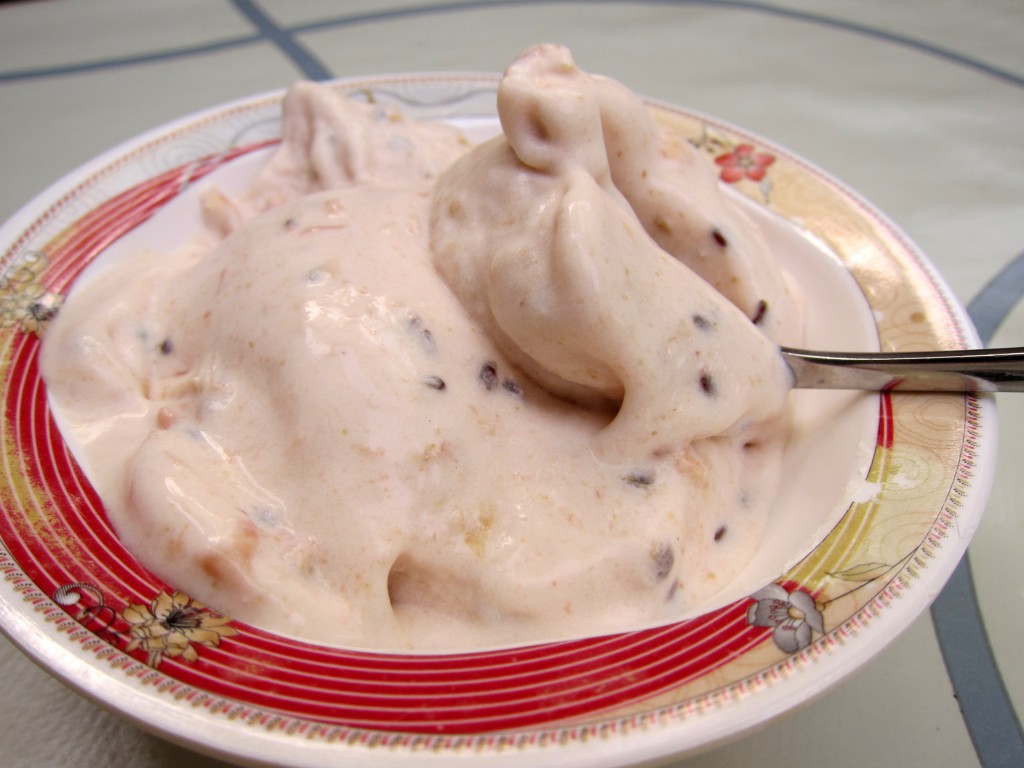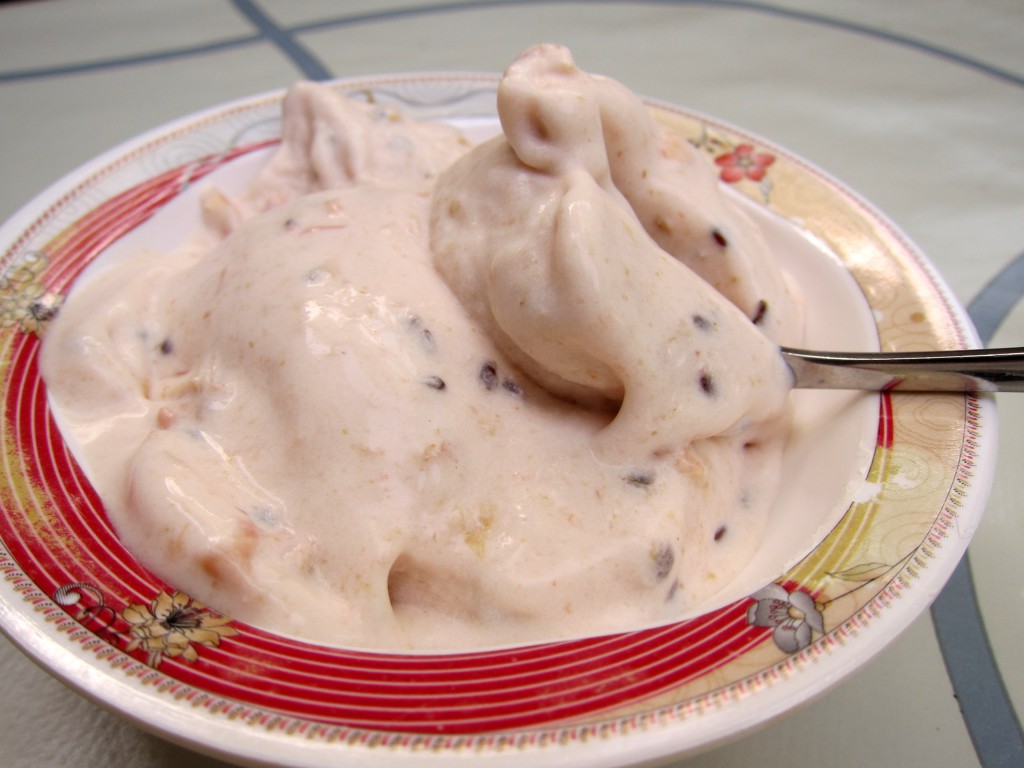 This Gooseberry Fool ice cream is really endearing – very summery, with a fresh, sweet-sour flavour perfectly suited for a sunny summer's day. Or any other day when you want to be reminded of summer. Jams are nice, and sometimes you are left with little choice. But 'commercial' jams can seldom match the fresh, lively flavours brought forward in fruit stews of your own making! In my experience, this is extra true when it comes to more particular flavours, such as the gooseberry.
There is a high risk that there will be little or nothing left for later if you begin to enjoy this delicious ice cream right after the churning. But if you want to save the ice cream somewhat longer in the freezer, consider increasing the amount of cream in the recipe or adding some gelatin: that way, your fruit Fool will remain scoopable.
Gooseberry Fool ice cream
By:
Anders@icecreamnation.org
The classic British fruit dessert now turned into ice cream! Enjoy during the summer, or use it to bring back the good memories!
Ingredients
For the compote
500 gram gooseberries (topped, tailed and cut in halves)
75 gram sugar
50 ml water
For the ice cream
75 gr extra sugar
juice of ½-1 lemon
200 ml (close to 1 cup) cream
200 ml (close to 1 cup) milk
(optionally) 2 sheets of gelatin
Instructions
Start by making the compote: Clean the berries, possibly topping and tailing them. Cut them in halves.
Put the cut goosedberries in a saucepan together with 75 ml sugar and 50 ml water. Cook until soft (should take about ten minutes or so). Let cool down, then purée the berries with a handheld mixer or the likes.
Add the milk, the cream, the extra sugar and the lemon juice.
Whisk - the ice cream base is now ready for churning!
If using gelatin, soak the gelatin sheets in cold water for at least ten minutes. Then, put about 100 ml (about ½ cup) of the ice cream base in a sauce pan and bring to an almost-boil. Add the soaked, dripping-wet sheets of gelatin and dissolve them completely. Then, mix this gelatin-infused part with the rest of the ice cream base and churn in your ice cream machine (or still-freeze, using your freezer).
Enjoy freshly churned, or store in a freezer-safe box, covered with plastic film and a lid.
Notes
With the relatively high amount of liquid, this ice cream will freeze rather stiff if left in the freezer. Enjoy it freshly churned, OR use a higher proportion of cream than in the recipe, OR use some stabilising gelatin (or agar agar, pectin or others which you may find more pleasing)