Tonka fever!
Seductively aromatic, somewhat toxic, and celebrated by many for its intriguing qualities. Read on about the little dark bean that supposedly can make your wishes come true, caused a culinary craze in France but remains banned in the United States: The Tonka bean. 
Native to the rainforests of South-America, the Cumaru tree (Dipteryx odorata) can grow up to 30 metres in height.  The tree is not only a source of hardwood ('Brazilian teak'), but is also sought after because of its seed – the highly aromatic Tonka bean. Top world producers today are Venezuela and Nigeria. 
The Tonka bean aroma is a strange and alluring blend, roughly reminiscent of something akin to a warm, sweet combination of marzipan-like almond with notes of vanilla, cinnamon and cloves. No wonder that it has been used both as a replacement for the more expensive vanilla, but also as a fashionable spice in its own right. The scent has been used to flavour perfumes, tobacco, soaps … and desserts!
The Tonka bean has also non-culinary uses – apart from being a positive factor in local folk medicine (credited with helping against depression and a number of similarly ailments), some even claim that it has magical qualities:  if you are superstitious, you could try some of the methods whereby the bean supposedly can make your wishes come true. Or walk around with a few beans in your pocket, which apparently is supposed to bring good luck;-)
Too dangerous to eat? or Just how dangerous is the Tonka bean?
Tonka beans contain relatively high concentrations of an organic chemical substance called coumarin, which also accounts for much of the beans' particular flavour(s). And coumarin is moderatly toxic to the liver and the kidneys (and even more so for certain animals). This is also the reason why coumarin has been banned in foodstuffs in the USA since 1954.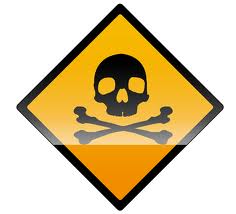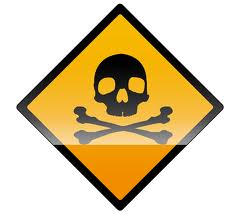 However, coumarin is not uniquely found in Tonka beans – in fact, it can be found in quite a number of other rather ordinary household ingredients, such as in Cassia Cinnamon (probably the most commonly found type of 'household-cinnamon'. So-called Ceylon cinnamon, on the other hand, contains very low levels of coumarin). And contrary to some popular belief, coumarin is not a blood-thinning anti-coagulant (i e should not be confused with Coumadin, a trade mark for warfarin, of rat-poison fame)
So, the Tonka bean remains banned in the US. In Europe, however, the risk assessment is different.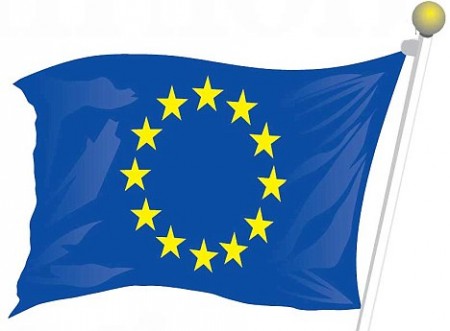 Instead of banning coumarin altogether, the relevant food stuff legislation of the European Union (substantiated by scientific considerations) has established certain maximum levels for its use in food stuffs.
Sticking to the following maximum threshold levels should, in the European view, typically avoid any dangers to human health:
Traditional and/or seasonal bakery ware containing a reference to cinnamon in the labelling: 50 mg/kg
Breakfast cereals including muesli: 20 mg/kg
Fine bakery ware, with the exception of traditional and/or seasonal bakery ware containing a reference to cinnamon in the labelling: 15 mg/kg
Desserts: 5 mg/kg
Notice the quite generous threshold set for the first category, which particularly covers cinnamon buns and their kin (read more about that here!) .
If you want to do some calculations of your own, the actual coumarin content of fermented Tonka beans (the type normally used) by weight is about 1-2 % (but could, in some cases, range up to 10 %). What to avoid is obviously high and repeated dosages (as also goes for cinnamon of the cassia-type).
I have seen some writers who suggest that, as a rule of thumb, Tonka beans could be treated in much the same way as nutmeg (also toxic – but for other reasons – in higher dosages) when it comes to culinary use. In other words, perfectly fine if used in moderation, and if not consumed all the time. Just ask the French!
French Tonka fever 
Yes, they say that a Tonka fever has raged in France for quite a few years now – you can easily find a lot of different French recipes for all kinds of dishes that call for Tonka.  But the Fièvre de Tonka is partly also a reflection of the francophone love of puns. The French words for "Tonka bean" (fève de Tonka) and "Tonka fever" (fièvre de Tonka) are, as you can see, quite similar. So it probably did not take long before someone discovered the word play fun to be had with 'Tonka fever' 😉
Puns aside, however, it is clear that the Tonka bean has become much appreciated as a culinary spice in France, not least in many high-class restaurants.  And for ice cream lovers, the Tonka fever has – of course – also lead to creations of  Tonka ice cream!
A man's search for a bean, or My Tonka ice cream 
Ever since I first heard about Tonka beans, I have been searching high and low for them. Just reading about them gave me the feeling that I would probably like them very much (most of what I read was highly positive, with the notable exception of  one of my all-time favourite bloggers, who dismissed the taste as something akin to furniture polish … well, I beg to differ).
Despite my European location, it took me quite a while, however, to find any.
But just recently, somewhat by chance, I finally managed to lay my hands on one (1) of the precious beans!
Carefully carrying my little treasure home, I decided to go for a fully-fledged Tonka-only flavoured ice cream. Since the bean's flavour is so powerful,  there is luckily no need for using much of it. For my ice cream, I  grated only this single Tonka bean – it turned out deliciously fragrant (and did not harm anyone). And in hindsight, I could probably have gotten away with using even less than a whole bean.
In order to give full reign to the complex Tonka in a worthy setting,  I decided on a classic and neutral (=no other spices added) custard base with egg yolks.  And to avoid a too creamy end-result, I opted for a lighter custard-mix a bit along the Italian tradition, using more milk than cream, and adding a sufficient number of egg yolks to guarantee a nice, good overall consistency.
Preparing the ice cream
After combining the milk and the cream, I grated the Tonka bean into the dairy, and brought the mixture to a simmering almost-boil. Then, I took it off the heat and let the Tonka infuse further for about 15 minutes.  One single bean might not seem much, but as already mentioned, I can assure you that it was definitely enough to thoroughly spice up the whole batch. In hindsight, even smaller amounts (1/2 – 3/4 bean) would probably have been fully sufficient.
I have also read one (French) account recommending the use of whole (non-grated) Tonka beans for the infusion: Towards the end of the preparation, the whole beans would be removed … and then dried for later re-use.  After reading up on coumarin, however,  I would not take any risks with the beans possibly turning mouldy. Grating and discarding still seems like a safer option. But the re-using method it nonetheless a clear illustration of  the resilience of the beans' powerful Tonka flavour.
As per standard custard-making procedure, I combined the sugars (including the inverted one I used, Agave nectar) with the egg yolks.
While you might prepare the recipe without any inverted sugar (suggestively by replacing the inverted sugar with more granulated white sugar), just note that you may end up with a markedly sweeter and/or more firmly frozen end result. As avid ice cream-makers know, this is because of the way sugars, and inverted sugars, affect the chemistry of the ice cream (check the part here on sweeteners).  Another alternative option might be to just increase the total white sugar amount slightly, and then either add another egg yolk OR increase the proportion of cream in the base.
When the short infusion intermission was over, the dairy/Tonka mixture was combined with the whisked-together sugars/egg yolks.
If you believe in the more "traditional" tempering method, this should be done very slowly and carefully, beginning with the mixing-in of only a small drizzle of warm dairy into the egg yolks/sugars-mix under constant whisking.  In case you suspect that a more straightforward approach is equally appropriate (and provided that your infused dairy is not too hot), you could try to just mix everything together, begin whisking and bring the base to the required temperature. Regardless of method, the base should be brought to a temperature in the range of 82-84º C (189-183ºF). In case you have no thermometer available, do the Spoon-test.
Once the custard is ready, it should be cooled down as quickly as possible (for food safety-reasons), for example by using a cold water bath. Once sufficiently cooled down, remove the grated pieces of Tonka bean from the base and put it in the refrigerator to chill, preferably over night. This will let the ice cream base 'ripen and mature', which will improve the flavour of the ice cream.
Once properly chilled and matured, churn the ice cream base in your ice cream machine. In case you have no ice cream machine, still-freeze the base using your freezer.
The final result 
Mmm … Savouring the Tonka ice cream was well worth the search for a bean! The classic custard-base served as a splendid foundation, providing excellent consistency and body. And the flavours! The ice cream, which also carried the delicious aroma,  faithfully delivered on the Tonka bean's warm, complex and alluring flavour(s). No wonder that the Tonka bean has become so popular – it is well deserved!
Now, I have probably gotten a serious case of Tonka fever, but take my word for it: Anyone who likes aromatic spices in ice creams should definitely give Tonka ice cream a try. Actually, everyone  who likes ice cream at all should give it a try!
And remember: While the Tonka bean might not be able to grant you all your wishes, your culinary ones should be well served.  Just keep your indulgence in healthy, non-toxic moderation;-)

Tonka bean ice cream
By:
Anders@icecreamnation.org
Join in the Tonka bean fever with this classic custard-based recipe where the Tonka bean flavour is given full reign! Just remember to enjoy in moderation:-)
Ingredients
200 ml (0.85 cup) cream
500 ml (about 2.1 cups) whole milk
6 egg yolks
100 ml (about 0.4 cup) sugar
25 ml (about 0.1 cup) agave nectar (or other inverted sugars, preferably with rather neutral taste)
1 (fermented) Tonka bean, freshly grated (Note: you could probably use as little as ½-3/4 grated bean and still achieve good results)
Instructions
Pour the cream and the milk together in a saucepan. Add the grated Tonka bean and bring to a simmering almost-boil. Take off from the heat and leave to infuse for about 15 minutes.
In another bowl, whisk together the egg yolks and the sugar. Add the agave nectar (or equivalent inverted sugar).
Slowly, begin to pour - little by little - the recently heated dairy/tonka mixture into the yolk-sugar mixture while whisking (the tempering stage).
When everything has been well whisked together, pour the blend into the saucepan and - while whisking fairly constantly - bring to a temperature in the range of 82-84º C(189-183ºF). If in doubt about the temperature, make the Spoon-test (described elsewhere on the blog).
Take the ice cream base from the heat and cool it down as quickly as possible (by using an iced water bath, for example).
Once the base has cooled down, use a sieve and remove the grated pieces of the Tonka bean.
Place the ice cream base in the refrigerator to mature, preferably over night.
Then, churn the chilled base in your ice cream machine according to instructions (or, in case you have no machine, still-freeze in your refrigerator).
Put in a freezer-safe container, cover with plastic film and lid and store in the freezer.