Gelato Spazzacamino – the Chimney Sweep's Gelato
The days are getting shorter, and what better way to lighten up dark evenings than with a dazzling adult frozen dessert? If you share my fondness for ice creams combined with alcohol, read on and be prepared to be swept away by the Gelato Spazzacamino!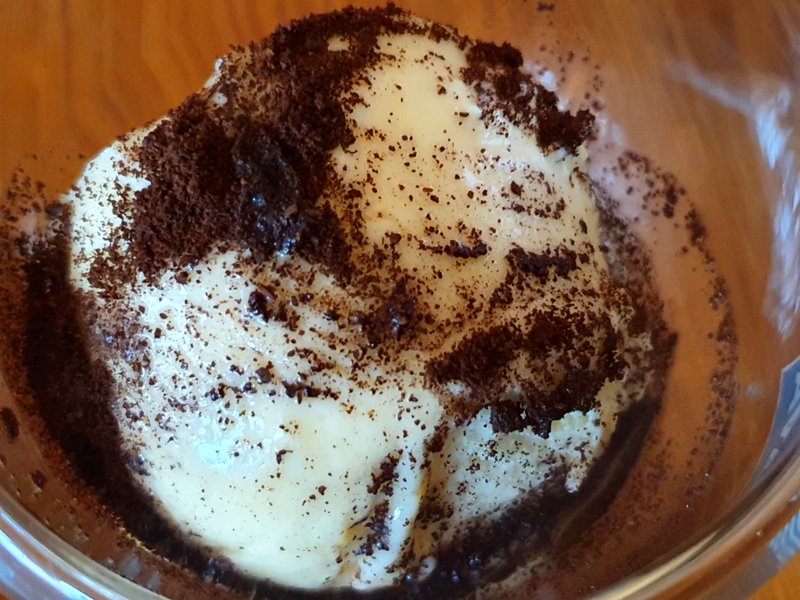 The Ingredients: Gelato di crema (or vanilla ice cream) with a dash of whiskey and espresso powder!
I found this recipe in the late cooking-icon Marcella Hazan's equally iconic cookbook "The Essentials of Classic Italian Cooking". Like her, we will use Gelato di Crema as our base (avid readers may remember this delicious gelato: just follow the link for a detailed description of how to make it rather easily!).
No time or opportunity to make any gelato di crema? Have no fear!
With the blessings of Marcella Hazan herself, the lazy or the desperate may replace the gelato with good quality vanilla ice cream. In a funny blog post by Hazan that I was lucky enough to come across, she wrote: "When I am too lazy to make my own egg custard gelato, I make my Chimney Sweep's with the best vanilla ice cream I can get. No, it is not ever remotely as good as my gelato di crema, but now that I am old I allow myself to be lazy sometimes, and the guests swoon over it. What do they know?"
The Twists – whiskey and a dusting of grounded espresso coffee
Yes, it really is that easy: put the gelato in a suitable cup, pour over some whiskey and dust the ice cream with well-grounded espresso coffee.
The steps: Make or get hold of the ice cream
Making Gelato di crema is not very difficult – just follow the usual custard base-steps in the recipe (or check the more extensive, already mentioned post here).
Now dust over about 1 teaspoon of ground espresso coffee per serving (and – obviously – the finer you'll grind it, the finer the powder).
And finally: pour over 1-2 tablespoons per serving of Scotch whisky or bourbon, letting it "pool at the bottom". Serve immediately!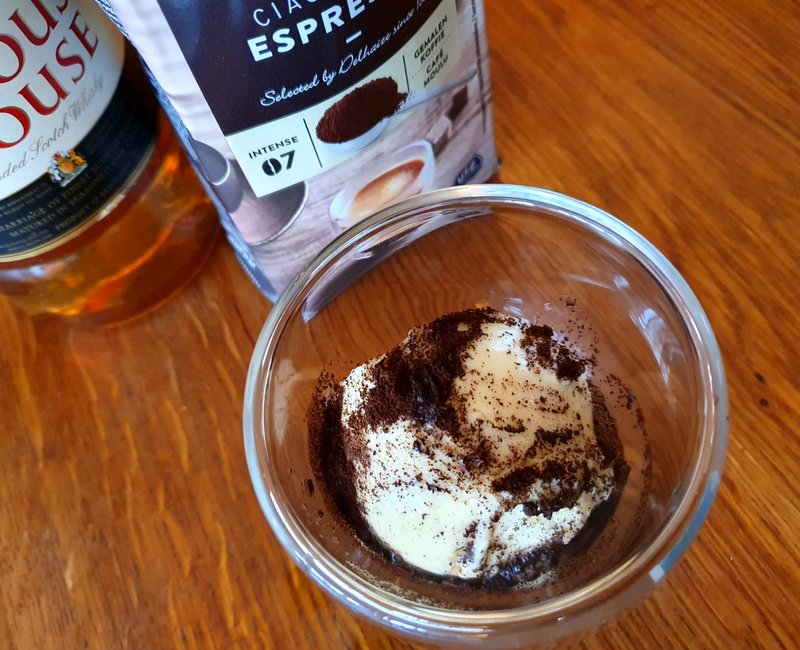 An classy, adult frozen delight!
Gelato di crema is pleasant in its own right but what really sets the Chimneysweep's gelato apart are the many contrasts! The ice cream, the whiskey and the finely ground coffee grains all contribute their own textures and temperatures, and it all comes together marvellously! This dessert is a classy adult finisher to any fine meal, and I recommend it to all ice cream lovers who don't mind a little alcohol with their ice cream (and this comes from me, who isn't even particularly fond of whiskey myself 🙂 .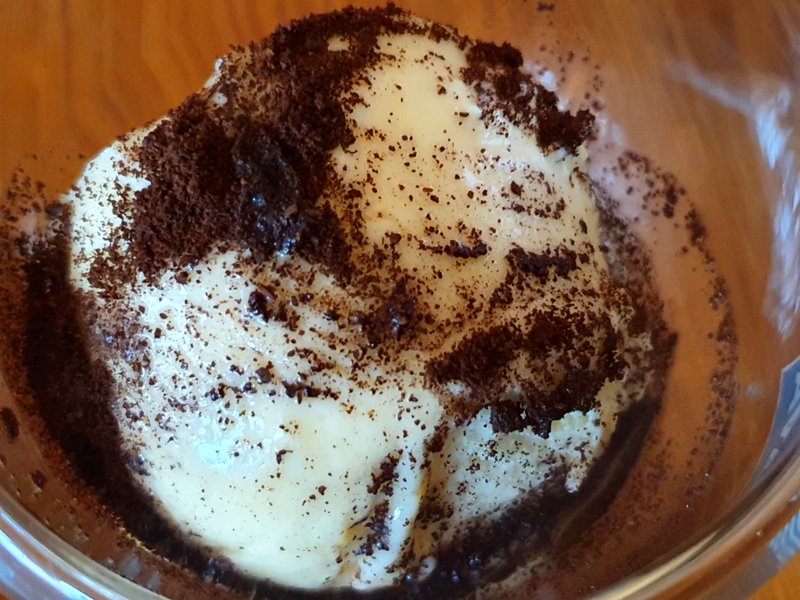 The Chimney Sweep's Gelato - Gelato Spazzacamino
By:
Anders@icecreamnation.org, scrupulously after Marcella Hazan
This classy and delightful adult ice cream dessert consists of a scope of (preferably) Gelato di crema, served in a little whiskey and with a dusting of finely ground espresso coffee!
Ingredients
Gelato di crema (at least 1 scope per serving)
6 egg yolks
170 gr sugar
500 ml (about 2.1 cups) whole milk
peel of ½ orange
1 tablespoon Grand Marnier liqueur
The "Dusting" (per portion)
1 teaspoon per serving of finely ground espresso coffee
1-2 tablespoons of whiskey or bourbon
Instructions
Scope the gelato, sprinkle 1 teaspoon ground espresso coffee powder over each portion and pour in 1-2 tablespoons of whiskey (enough to pool at the bottom). Serve at once!
Notes
A full post on Gelato di crema can be found on: https://www.icecreamnation.org/2021/03/gelato-di-crema-and-on-gelato-in-general/

PS. I'll forward a suggestion from the late Marcella Hazan herself: if you don't have any gelato di crema, you could use a good-quality vanilla ice cream (and - in a pinch - even store-bought vanilla 😉