Piña colada sherbet
Some ice creams really manage to evoke images of tropical holidays, beaches, palm trees and general fun in the sun. This Piña colada sherbet is one of them, and should please all lovers of the famous cocktail. And in case you prefer to omit the alcohol, just do so and make yourself a delicious Piñita colada sherbet.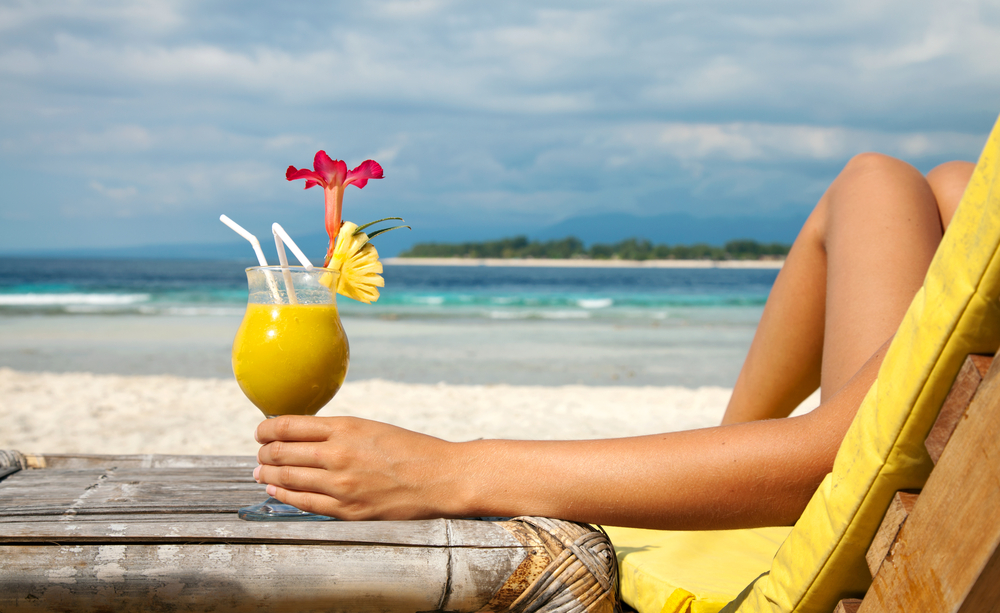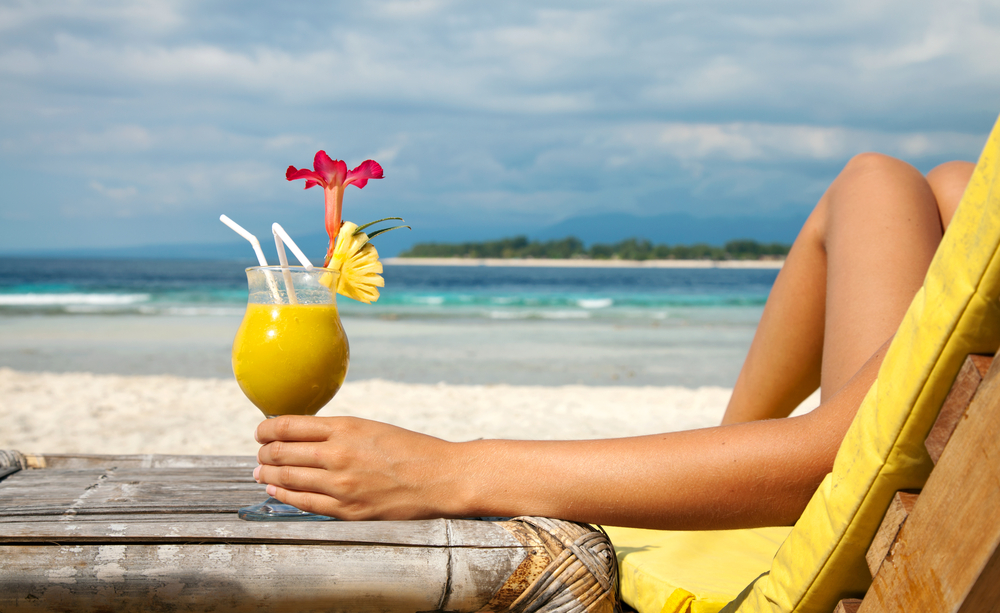 Much has been written about the origins of the Piña colada. Some have concluded that mixing pineapple, coconut and rhum probably had been popular in the Caribbean since at least the mid-1800's. This might possibly make Cuba a likely birthplace for the drink. But according to another widely held view, the drink only dates back to the 1950's, when Ramon "Monchito" Marrero, a bartender in San Juan, Puerto Rico, is said to have perfected the mix by using cream, rather than the milk, of coconut. Piña colada has been Puerto Rico's national drink since 1978 but regardless of the exact origins, the Piña colada today enjoys a truly world-wide popularity. Lucky, then, that there is a delightful ice cream version!
Alcohol-free Piña colada is called Piñita colada, and as long as you like pineapple and coconut, this sherbet also works very well without the rhum.
The inspiration for this frozen recipe comes from the incontournable David Lebowitz and his highly recommended ice cream-bible The Perfect Scoop. I have changed the proportions a bit though, basically using less pineapple (thereby adjusting to the amount of meat I usually manage to get out of one pineapple) and adding somewhat more coconut milk and lime juice. But feel free to change the proportions according to your personal preferences – within reasonable limits, the general consistency is likely to remain about the same (that is, quite soft straight after churning) even if you play around with the ratios of coconut milk and pineapple a bit.
Preparations are super-simple: if you know how to purée a fruit with a hand-mixer, you are basically there. Slice the peel, cut the pineapple into pieces making sure to remove the woody core and the "eyes".  Then  purée the pineapple and blend well with all the other ingredients. While the rhum (if using) only amounts to a tablespoon, it still makes a significant, characteristic contribution to the overall flavour.  If you want to, it is never a bad idea to allow the sherbet base to chill some time in the freezer before churning. Otherwise, however, your sherbet could also be churned right away!
Not everyone can go on a tropical vacation. But luckily, many of us are fortunate enough to be able to make this great Piña colada sherbet! The lively tropical flavours of coconut and pineapple with a characteristic touch of good rhum (if you add the alcohol) band into a perfect, sunny combination that really conjures up postcard-images of sunny beaches and the tropics. This sherbet is delicious,  light and relatively soft right after churning. But that is usually no problem – this is one of those frozen creations that really should be enjoyed freshly churned. While the sherbet can be kept in the freezer, the eating experience really shifts from "fantastic" to "OK". But in my experience, there is seldom anything left to put away in the freezer afterwards anyway 😉 .

Piña colada sherbet
By:
Anders@icecreamnation.org
Inspired by a smashing recipe by David Lebovitz, this sherbet really conjures up images of palm trees and sunny beaches! It is also one of those frozen creations that tastes absolutely fantastic right after churning! For an alcohol-free Piñita colada sherbet, just exclude the rhum.
Ingredients
1 ripe pineapple (about 500-700 ml/(good 2-3 cups) of purée)
100 ml (1/2 cup) raw sugar
200-250 ml (0.8-1cup) coconut milk (unsweetened)
1 tablespoon dark rhum
about 1 tablespoon lime juice
Instructions
Cut the pineapple in pieces, having removed the woody core and any "eyes", and purée with a hand mixer or equivalent.
Blend all the other ingredients together with the purée.
Preferably, chill the sherbet base in the fridge for a couple of hours or so.
Churn the chilled base in your ice cream machine according to instructions, or still-freeze in your freezer (see the post on that for good advice on how to do that best).