Cardamom-Cinnamon ice cream
Cardamom and cinnamon are two of my absolute favourite aromatic spices, with warm, rich and inviting flavours. In ice creams, each of them work nicely on their own. Adding them together, however, gives a subtle extra dimension to the overall taste, making for an even more complex and enjoyable experience. Since both spices traditionally are supposed to have medicinal values, it might even be good for you to try this recipe in more ways than the obvious:-)
You may prepare Cardamom-cinnamon ice cream with any base recipe. Personally, I am quite fond of using the Sicilian gelato-base (using corn starch and no eggs), which tends to bring a particular focus on the flavours of the spices.  If you prefer an even leaner version, substitute milk for (parts of) the cream and increase the amount of corn starch accordingly, to ensure proper stabilisation.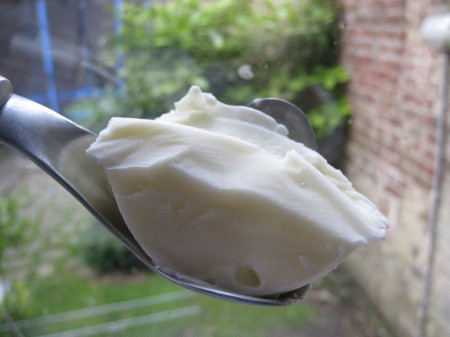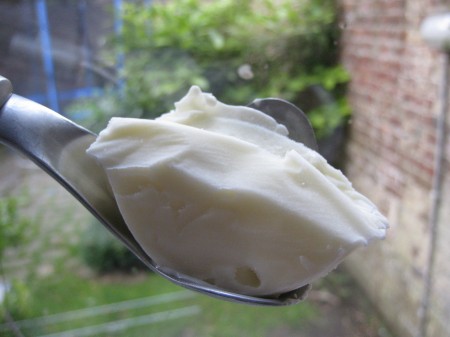 Cardamom-Cinnamon ice cream (yields about 1 litre)
Ingredients:
300 ml (1.3 cup) cream
400 ml (1.7 cup) milk
125 ml (about 1/2 cup) sugar
3-4 tablespoons of corn starch
pinch of salt
1 cinnamon stick
The seeds of about 4-5 (green) cardamom pods (multiply with 12 to get the approximate number of corresponding seeds).
 Note: If you would like to have a stronger flavour emphasis on cinnamon, reduce the number of cardamom seeds in the recipe!
Preparations:
Blend  200 ml (0.8 cup) of the milk with the corn starch, making sure that there are no lumps. Set aside for now.
Open the cardamom pods, remove the seeds and discard the pod remains. Crush the cardamom seeds slightly.
Blend the remaining milk/cream, the sugar, the salt, the cinnamon stick and the cardamom seeds in a sauce pan. Warm until steaming hot on medium heat.  Now, blend in the corn starch mixture with the rest of the ingredients in the sauce pan. Barely reaching a boil, cook and stir for about five minutes, or until the mixture begins to thicken.
Reduce the heat and continue to stir for another five minutes until the mixture has thickened even further and any possible corn starch-induced "floury" taste has disappeared. Take the saucepan off from the heat, and let the mixture cool down.
Refrigerate for a couple of hours, pass the ice cream base through a sieve to remove the cinnamon stick and the cardamom seeds. Freeze according to the instructions of your ice cream machine (or still-freeze without an ice cream machine, as discussed here).