Healthy Banana (quasi-) ice cream + Hawaiian "banana only" ice cream
Admittedly, it can be argued that this recipe is not for "ice cream", but for a frozen dessert only resembling it. Be that as it may, do try it if you ever feel the need for something truly healthy, or fear an expanding waistline.
Clearly, just like most "normal" ice cream, even this banana-based "ice cream" can be modified and re-shaped to one's heart's content:-)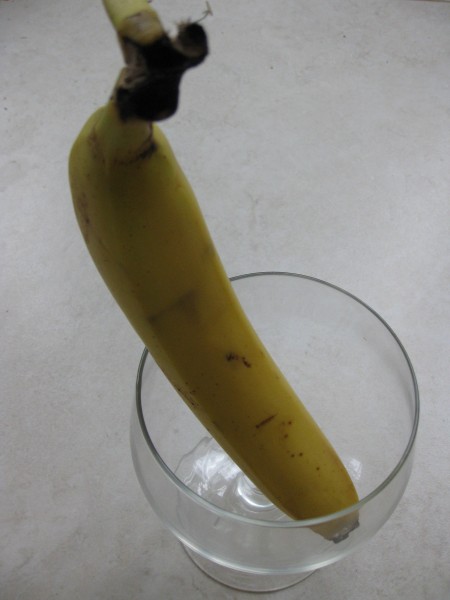 Healthy Banana (quasi-) ice cream
Ingredients:
4 bananas, (peeled, cut in pieces and frozen) 
100 ml (0.4 cup) (frozen) berries
(possibly 1-2 tablespoons of sugar)
Alternative mix-ins: some vanilla extract, or cocoa powder
Preparations:
Peel and slice the bananas, put the pieces on a plate and leave it in the freezer for a few hours.
With the help of a blender, turn the frozen pieces of banana into an ice cold, puréed cream.
Blend in the frozen berries (and/or vanilla extract, cocoa powder or other ingredients to your liking) and continue churning until all is smooth.
Possibly sweeten the final result with a little sugar.
UPDATE:
Hawaiian Ice Cream
For a not-quite-so healthy-but-still alternative version, I can recommend this so called "Hawaiian Ice cream":
Put the bananas in the freezer.
Take them out when the skins have turned black.
Cut the bananas in pieces, and put in a blender with vanilla, honey, and a dash of rum to taste. Blend until smooth.
Top with nutmeg and raisins.